Looking For a Thai Massage Noosa? Visit Beachfront Massage Therapy located at 1/1796 David Low Way, Coolum Beach and enjoy the finest Thai massage.
It's time to book a traditional Noosa Thai massage and receive a $5 discount on couples/group massages lasting 60 minutes or more! Book Now!
The perfect gift for that special someone. Any massage therapy can be selected from our gift cards.
Offering Best Thai Massage In Noosa
The local community relies on our Thai massage therapists to provide high-quality Thai massage In Noosa. We have many years of experience in Coolum providing various massage therapies. Due to high demand, we are now expanding our services to Noosa community. We are available from 9:00 a.m. to 6:00 p.m., Monday through Sunday. For your convenience, same-day appointments are available.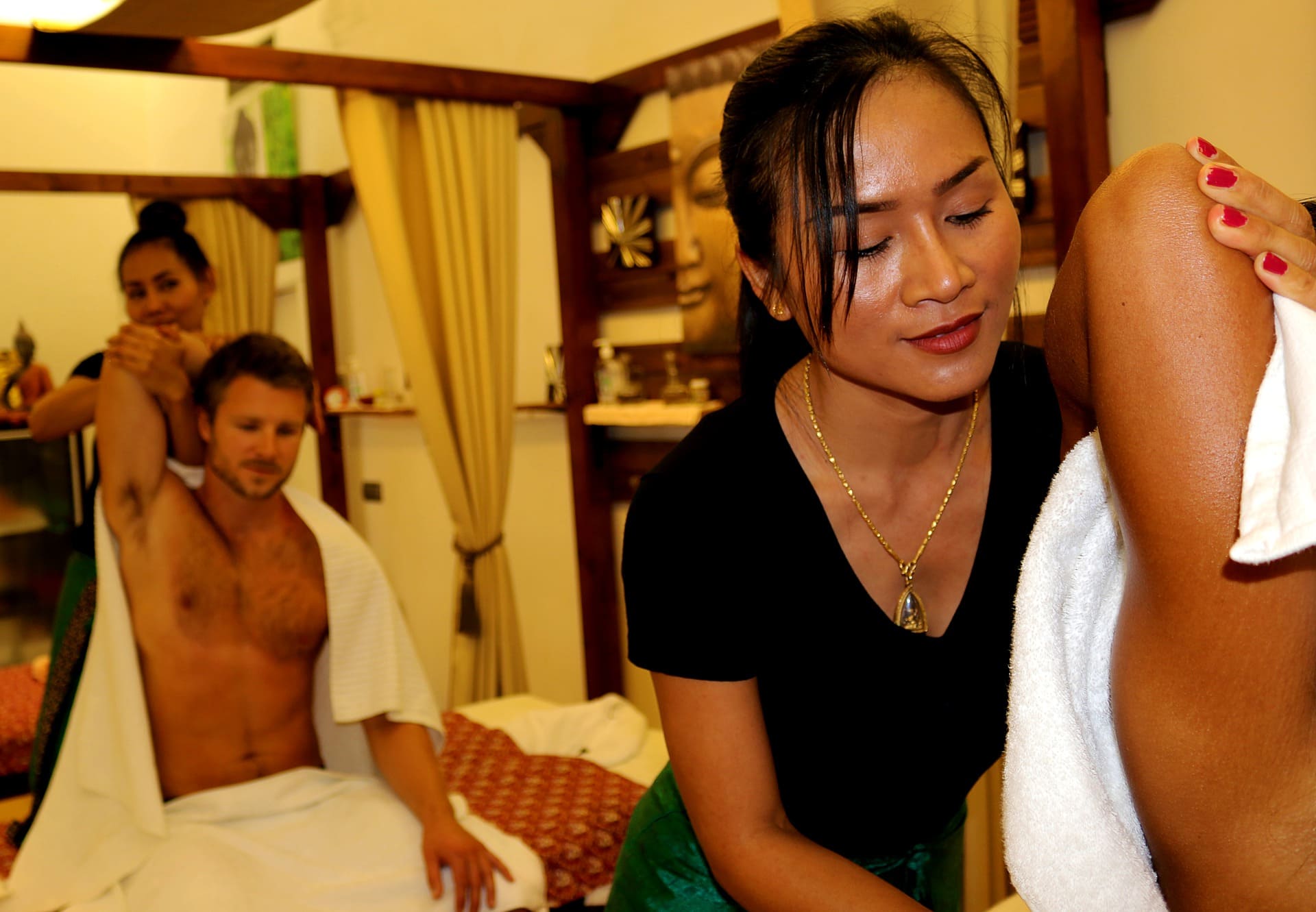 Awesome Words From Our Customers
Epic massage! One of the best. Will go again for sure.
Tanita Dharmajiva
31/03/2022
Always My go to Massage place when ever I visit the Sunshine Coast
Incredibly happy with my sports massage/deep tissue. Really good value for money, and the massage itself did me wonders. It was very clean and comfortable and the staff are very professional. Will definitely be going back to them again !
Elle Du Plessis
18/03/2022
Tried Beachfront Massage Therapy for the first time and was lucky to get Angie - what a fantastic massage thanks!
Absolute tip tier professions. I went to killens bqq in Houston one time...changed my life. No joke, if I ever travel anywhere NEAR Houston, I'll be doing my best to get there and simply eat at that place then leave. I went to beachfront massage therapy in Coolum one time... No joke, I would do the same with this place if I ever travelled anywhere near Coolum!
Excellent service, clean and without a doubt one of the best massages I've had!! Highly recommend Lucky!!
The owner is an absolute magician her Thai remedial massage is 12/10 ! I didn't know if I was in Thailand or heaven, very gifted and skilled therapist. Will be back to visit
Rachel Pettett
27/12/2021
Amazing! Got a fantastic massage from Angie today and feeling 10/10 now. Already booked again!!