Looking For a Thai Massage Coolum? Visit Beachfront Massage Therapy located at 1/1796 David Low Way, Coolum Beach and enjoy the finest Thai massage in Coolum.
Book Your Traditional Coolum Thai Massage Now & Get $5 off Couples/Group Massage 60 minutes or longer! Book Now!
Offering Finest Thai Massage In Coolum
Our team of Thai massage therapists are trusted by the local community for providing top-quality Thai massage In Coolum. We share many years of experience providing various massage therapies in Coolum. We are available Monday to Friday from 09:000 AM - 6:00 PM. Same-day appointments are available for your convenience.
Experience The Best Thai Massage In Coolum
Our massage therapists provide top-quality Thai massage to the residents of Coolum and other surrounding areas. Our caring, attentive and friendly staff has a wide range of experience servicing Thai massage in Coolum. Our centre contains advanced facilities, and our team is well-trained to deliver exceptional customer services. To make things as simple as possible for you, we provide same-day appointments with little to no wait times and a secure online booking system.
We're known to provide you with the top quality Thai massage in Coolum Beach. We only use pure organic massage oil that goes beyond relaxation. Whether you're suffering from pain, or want to relive your stress, our experienced staff is here to help! Call Beachfront Massage Therapy and start living a healthy and happy life.
Coolum Thai Massage Specialists
We're a team of trained and experienced traditional Thai massage therapists In Coolum. The greatest approach to reduce pain, ease muscular aches, enhance blood flow, de-stress, and relax is to get a genuine Thai massage from a genuine massage therapist. There is no better place to go if you are in Coolum Beach and need to relax.
With a huge roomy reception lobby, free complimentary beverages, and free internet, we are the best Coolum Thai Massage Therapists.
Beachfront Massage takes pride in our traditional Thai massage abilities and provides a clean, soothing environment. We've established a welcoming and relaxing environment where you can take your time, relax completely, and have a wonderful massage.
All our rooms are furnished in a stylish way, using a blend of traditional and modern luxury. Shower facilities are available and a waiting area where guests are offered complimentary beverages. All of our rooms are beautifully decorated with a blend of traditional and modern luxury.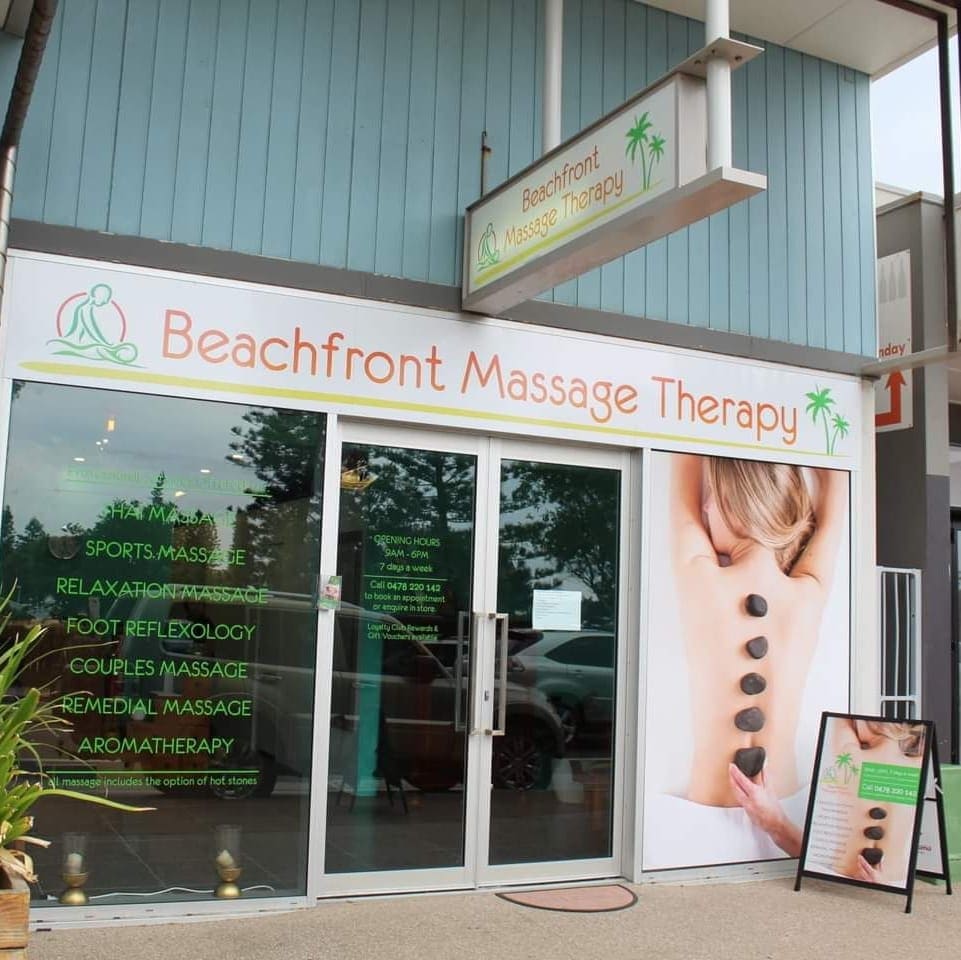 An environment designed to bring calmness and relaxation in you.
Awesome Words From Our Customers
Epic massage! One of the best. Will go again for sure.
Tanita Dharmajiva
31/03/2022
Always My go to Massage place when ever I visit the Sunshine Coast
Incredibly happy with my sports massage/deep tissue. Really good value for money, and the massage itself did me wonders. It was very clean and comfortable and the staff are very professional. Will definitely be going back to them again !
Elle Du Plessis
18/03/2022
Tried Beachfront Massage Therapy for the first time and was lucky to get Angie - what a fantastic massage thanks!
Absolute tip tier professions. I went to killens bqq in Houston one time...changed my life. No joke, if I ever travel anywhere NEAR Houston, I'll be doing my best to get there and simply eat at that place then leave. I went to beachfront massage therapy in Coolum one time... No joke, I would do the same with this place if I ever travelled anywhere near Coolum!
Excellent service, clean and without a doubt one of the best massages I've had!! Highly recommend Lucky!!
The owner is an absolute magician her Thai remedial massage is 12/10 ! I didn't know if I was in Thailand or heaven, very gifted and skilled therapist. Will be back to visit
Rachel Pettett
27/12/2021
Amazing! Got a fantastic massage from Angie today and feeling 10/10 now. Already booked again!!
Meet Our Amazing Coolum Massage Therapists
Meet our team of highly trained and highly experienced massage therapists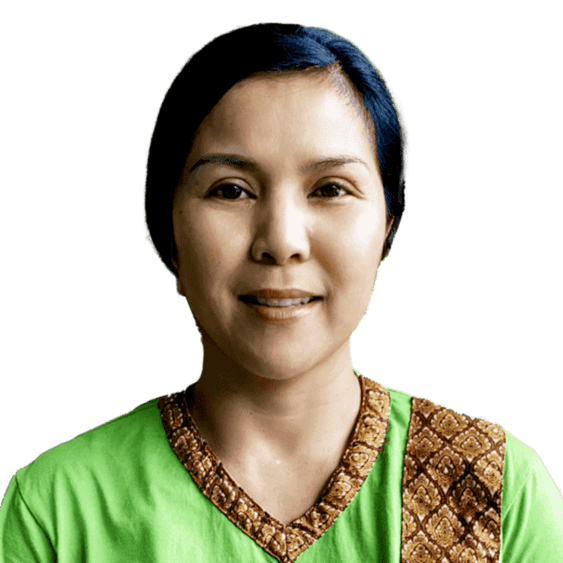 OWNER & MASSAGE THERAPIST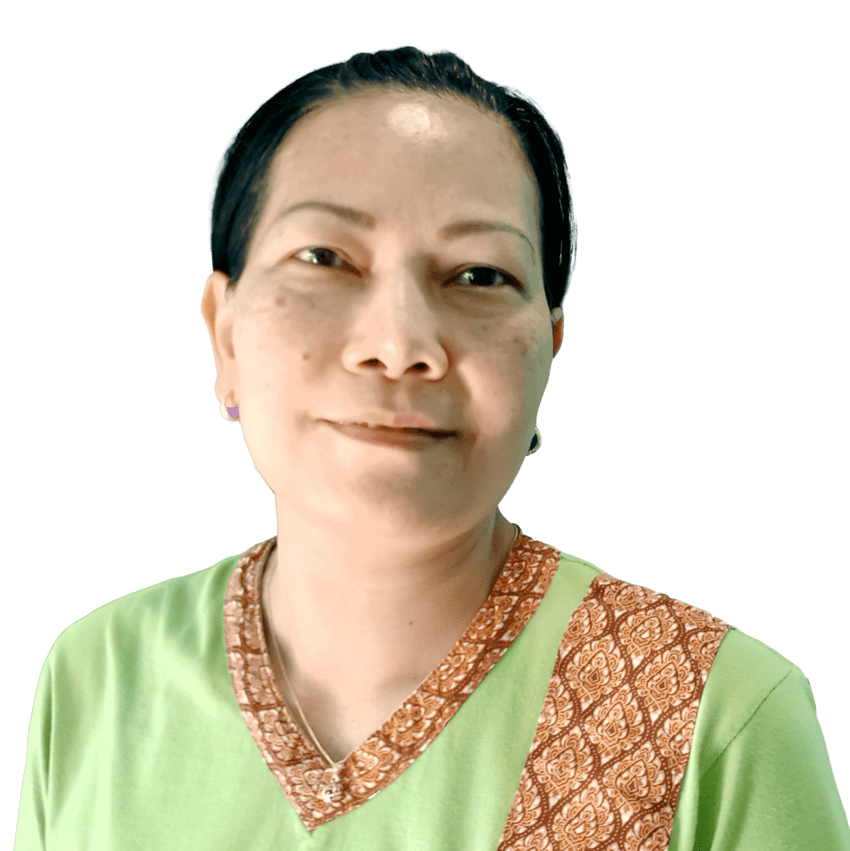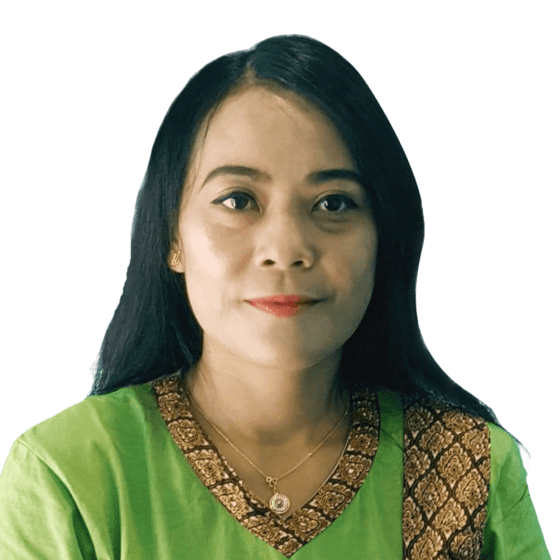 Operating Hours
| | |
| --- | --- |
| Monday | 09:000 AM -6:00 PM |
| Tuesday | 09:000 AM -6:00 PM |
| Wednesday | 09:000 AM -6:00 PM |
| Thursday | 09:000 AM -6:00 PM |
| Friday | 09:000 AM -6:00 PM |
| Saturday | 09:000 AM -6:00 PM |
| Sunday | 09:000 AM -6:00 PM |